Recruiting without discrimination: what do we do?
Despite a sincere awareness, almost a quarter of employees have experienced discrimination in hiring. What actions should companies take to finally move towards neutral recruitment?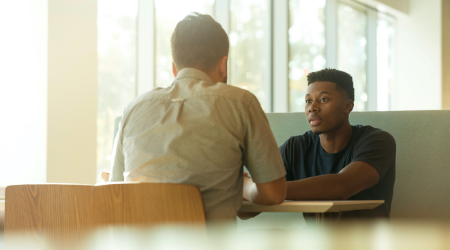 Despite its legal framework and a sincere awareness, a recent Ifop survey (June 2021) shows that 21% of employees had experienced discrimination in hiring. This figure was only 12% in 2001. Muslims, people who perceive themselves as "non-white" and people with disabilities are the categories most affected. What's not working? How can we finally move towards neutral and discrimination-free recruitment? Here are a few ideas for reflection... and above all for collective action.
Discrimination in hiring is primarily racial and religious
Since 1966, a United Nations resolution has dedicated every March 21 to the "International Day for the Elimination of Racial Discrimination". In France, however, more than half of Muslims (53%, Ifop June 2021) and 42% of people who perceive themselves as "non-white" feel discriminated against in their job search. Racial and religious discrimination is real and persistent. Malik Salemkour, president of the Ligue des droits de l'Homme, stated in March 2021 that "France is lagging behind in the fight against racial discrimination. The latest annual report of the Human Rights Ombudsman also confirms that "people of foreign origin or perceived as such are disadvantaged in access to employment". And half of the racial discrimination reported to the Human Rights Ombudsman concerns hiring.
This discrimination affects all categories: people with disabilities (38%), those with a net monthly income of less than 894 euros (37%), Protestants (35%), people under 30 years of age (25%), people between 30 and 39 years of age (23%), people from low socio-professional backgrounds (23%), women (23%), men (19%), people from high socio-professional backgrounds (19%), and people 60 years of age or more (12%).
Discrimination from the moment the job offer is written
The recruitment process must be based on factual and tangible elements, starting with the drafting of a job description. The latter must be precise and correspond exactly from a professional point of view to the profile sought.
A clumsy writing style can discourage an application. These "semantic errors" are not anecdotal, far from it. Proxem (a subsidiary of Dassault Systèmes) analyzed more than half a million job offers on the Internet, with a clear result: 83% included at least one reason for discrimination. Worse: 37% were illegal. Among the sometimes unsuspected blunders, the use of a "first name" in an offer... which in fact discourages senior profiles.
Candidates may sometimes be unaware of these drafting errors (only 9% felt discriminated against by the drafting of the job offer, according to the same Ifop survey), but the risk of discrimination remains. Reminder of the law: the job offer must not be formulated in such a way as to exclude certain categories of candidates and any reference to a discriminatory criterion leads to the application of penal sanctions. The job offer may not include discriminatory criteria and must be addressed equally to men and women without mentioning the candidate's age.
A legal and penal risk
This risk is real for companies. Discrimination on the basis of age (by indicating, for example, "young graduate") or place of residence ("residing in the Ile-de-France") can result in a fine of up to 225,000 Euros (for legal entities, and 45,000 Euros for individuals) and/or a 3-year prison sentence.
Anonymization of CVs
In February 2020, seven major companies were summoned for training following a presumption of discrimination in hiring after a vast testing campaign commissioned by the Secretary of State for Equality between Women and Men (more than 17,000 CVs sent by fictitious candidates to more than 100 companies). The campaign's verdict: according to the government, a person with a North African-sounding name would have a 25% lower chance of getting a response to their application. Jean-François Amadieu, president of the Observatoire des discriminations, confirms the extent of this discrimination: "for the past fifteen years, measurements have shown a stagnation: a name and surname with a foreign connotation on a CV lead to a 22% loss of chance". Jobs in contact with customers are particularly affected, with important biases concerning physical appearance. Small structures, without a human resources department, can also, even without wanting to, cause discrimination... and end up in court.
If it is often mentioned, the anonymization of CVs (ideally entrusted to a person outside of the recruitment process and applied, for a totally objective sorting, to hide all the information not related to the position) cannot however be sufficient as long as a massive subjectivity reigns during the job interviews.
Reinventing the job interview
During an interview, professional qualities and skills should be studied without including personal characteristics. Unfortunately, the face-to-face exchange still too often opens the door to shocking attitudes. The same Ifop survey shows that 9% of candidates have already been told by a potential employer that they could have the job ... if they changed the way they present themselves (hairstyle, make-up, hair removal...) and 7% if they lost or gained weight. Another 5% said they would wear "sexier" outfits or stop their political or union commitments, and 4% said they would adopt a first or customary name for work.
Beyond these excesses, what solutions are available to companies? Simple note-taking during the interview will limit the need for more subjective cold analyses. Personality tests and role-playing exercises also offer interesting ways of measuring skills in an objective manner. A good option is to prepare a list of standard and professional questions, identical for all candidates and ensuring neutrality of treatment.
An innovative and differentiating approach can even strengthen the image of the employer brand, as in the case of the Escape Game set up by BNP Paribas Personal Finance. By revolutionizing the codes of the traditional interview, the Escape Game measures the skills sought (the ability to work in a team, to manage a large amount of information, to organize oneself, to manage one's time...)... without having the CVs in front of one's eyes. For Albane Lacharme, Recruitment & Campus Management Manager at BNP Personal Finance, this solution means that "there are no preconceived ideas about a candidate's background, and this encourages diversity among candidates.
The concept is not entirely new: symphony orchestras have long practiced "blind" recruitment, with candidates playing behind a curtain. This process has allowed women to take more seats in orchestras. From less than 6% of American orchestras in 1970, in 2020 they constitute 33% of the Boston Symphony Orchestra and 50% of the New York Philharmonic.
Be aware of your biases
Recruiting is in essence a subjective selection process. However, the decision to reject a candidate must be justified for specific, professional reasons. These reasons must be solely related to the competencies, qualifications and needs of the position. It is therefore essential that anyone who is recruiting be acutely aware of the possible biases, and of the criteria established by law. No one is immune to stereotypes (which can be both "positive" and "negative") and prejudices that are the source of discriminatory behavior.
Act
Initiatives in favor of professional equality, gender diversity and the prevention of discrimination are multiplying. Since 2019, the Prime Minister's office has been providing, for example, a 24-hour free hotline, a process for recruiting without discrimination, awareness-raising on discrimination and stereotypes for members of management committees and nearly 1,100 agents, recruitment of people with disabilities...
Even if disappointing, efforts have been made. They are not enough. In France, according to Marie-Anne Valfort and Stéphane Cracillo, economists at the OECD, 80% of victims of discrimination do not even file a complaint. We must therefore act, encourage and amplify our efforts to finally obtain concrete results in favor of professional equality and diversity. Beyond the legal arsenal that needs to be strengthened, it is important to tirelessly raise awareness among those involved in recruitment to enable them to better identify the risks involved and understand the mechanisms of discrimination and their effects. As a reminder, the law of January 27, 2017 provides that in any company employing at least 300 employees (and in any company specializing in recruitment), employees in charge of recruitment missions must receive training in non-discrimination in hiring at least once every five years. Our behaviors must evolve with many good practices still to be invented on this complex and societal subject.