Digital Learning
Akteos designed an original and evolving digital offer to:
Develop intercultural reflexes quickly
Raise the intercultural awareness of many employees
Deliver consistent training content across the globe
To encourage learners' involvement and dynamic appropriation, we rely on an interactive and affirmative pedagogy

Our turnkey modules
Do you wish to quickly deploy a digital intercultural training for your teams? Discover our ready-to-use modules!
Available in French or English
Our e-learning modules can allow you to enrich your internal catalog
for all people working internationally:
Expatriate
Global Manager
Multicultural team manager
International HR mobility
International team members
to meet the following objectives:
Having a reading grid to understand other cultures
Deciphering cultural codes
Getting to know the work habits in other countries
Analyze the differences to adapt behavior
Avoid misunderstandings and incomprehension
Develop intercultural skills
Our asynchronous modules have been developed for stand-alone learning or to be integrated into a customized Blended Learning program for your company.
For more information: Contact us
Our Digital modules are accessible at any time:
From AKTEOS ACADEMY
Our LMS platform allows us to build learning paths that combine different modalities to promote and anchor learning.
Find out more
From your LMS or LCMS
SCORM integration or platform-to-platform linking / SSO.
Contact us for more information.
Contact us
Akteos Academy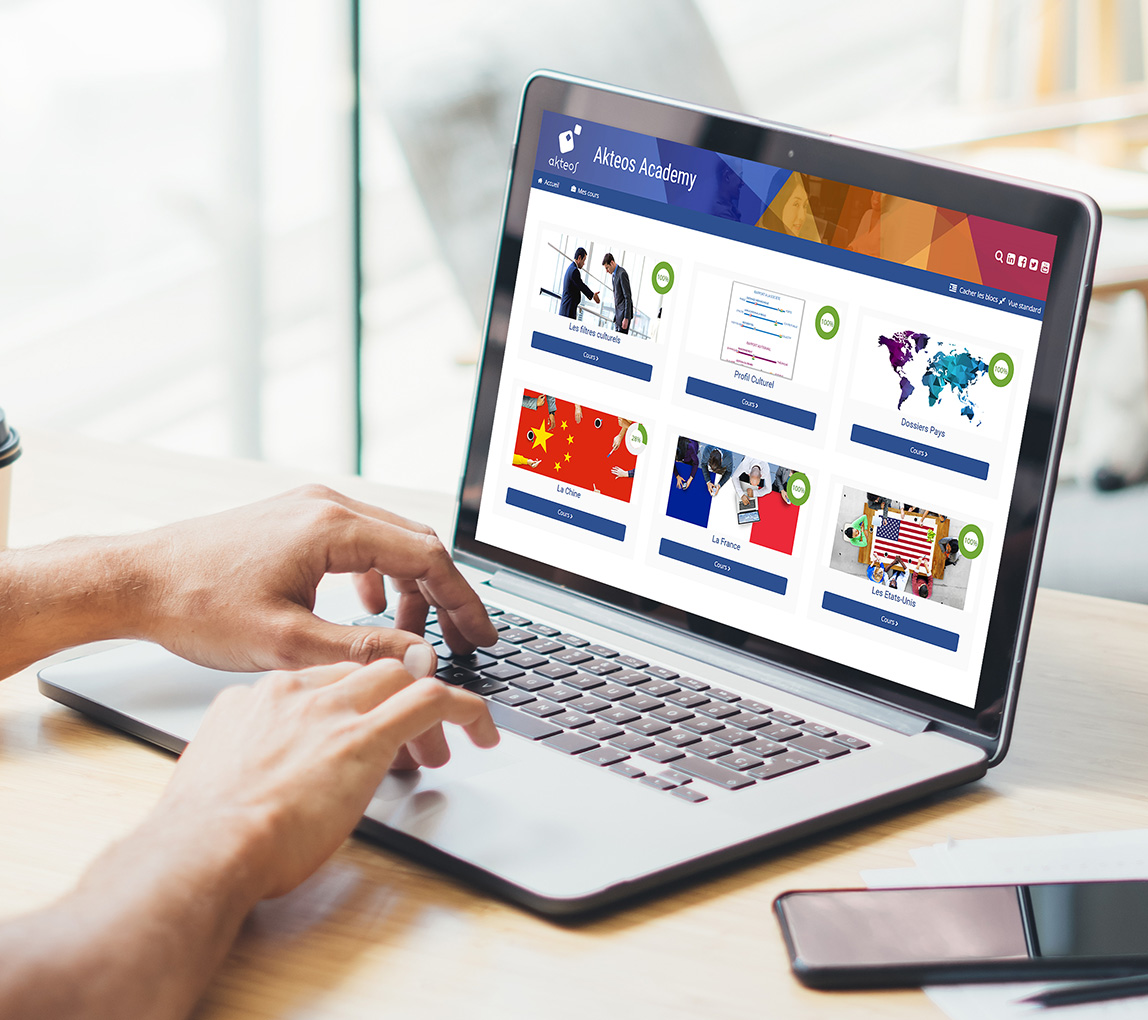 Our LMS platform to access our digital modules
Akteos has developed an online platform that provides an intuitive learning experience, accessible at any time from PC, MAC, tablet and smartphone.
Learn more
I would like to know more about your Digital Learning modules
To check that you are not a robot, this form uses reCAPTCHA and is submit to the Google Inc. Privacy Policy and Terms of Service.