Nomad' Profiler
An essential tool to reduce gaps and succeed internationally!
A model developed by Akteos around 10 cultural dimensions to better prepare for intercultural interactions.
A cultural atlas, a compass, a decoder, the Nomad' Profiler makes it possible to become aware of cultural preferences and those of interlocutors.
There are many ways to use the Nomad' Profiler before, during and after training.
The Nomad' Profiler includes:
The Cultural Profiler
1
30 questions (15min) to get a detailed Cultural Profile
2
Comparison of one' s Profile to other profiles (country, team, company)
The Country Packs
3
80 Country Packs to explore: cultural profile and codes, business life, golden rules, panorama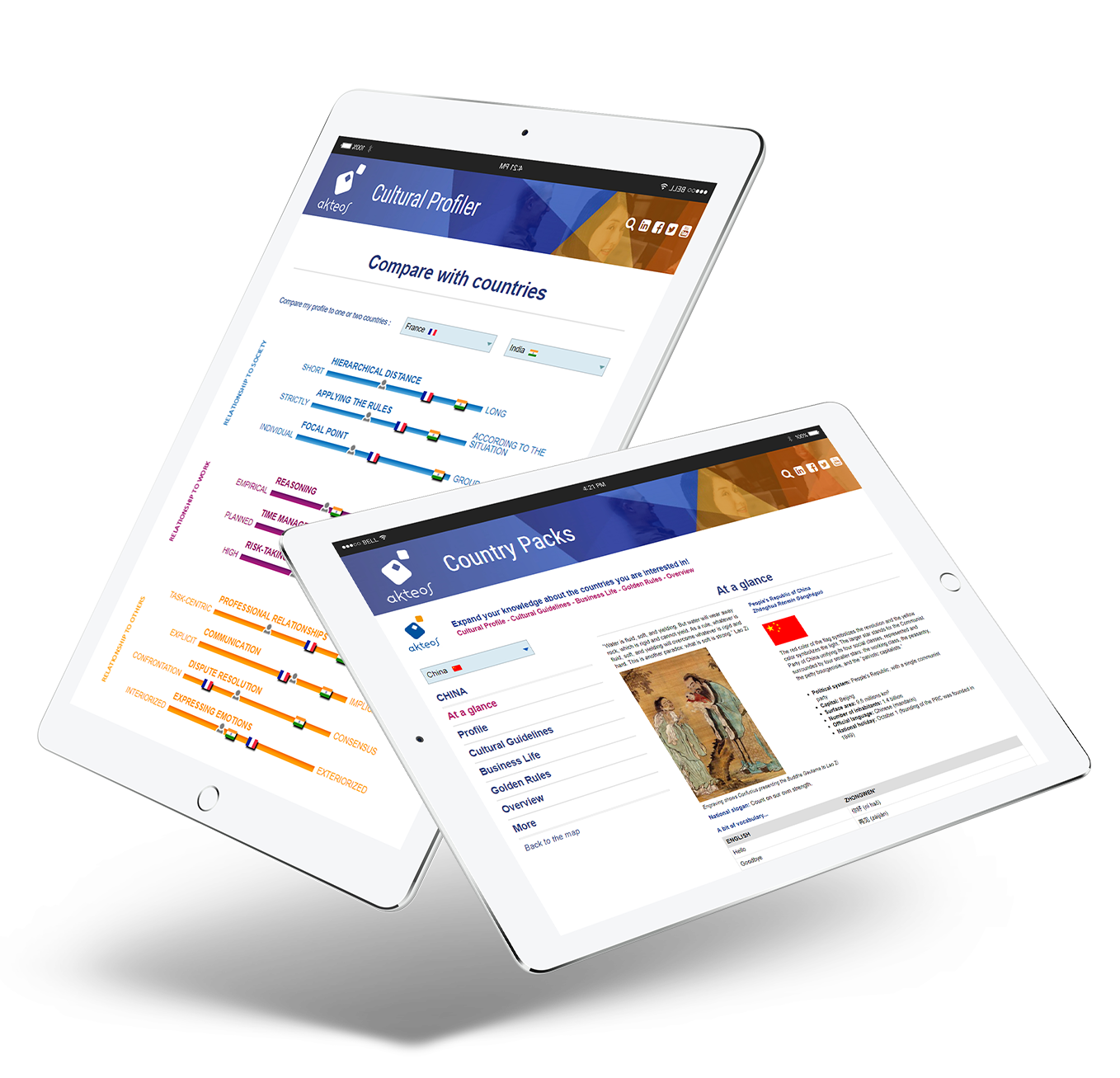 Cornerstone of our pedagogy
The Nomad Profile takes into account cultural references that drive organizations and societies, influence of cultural preferences on the way we think, organize and act, and impact of cultural values on relational aspects.
10 cultural dimensions
Relationship to society
Hierarchical distance
Applying the rules
Focal Point
Relationship to work
Reasoning
Time management
Risk-taking
Relationship to others
Professional relationships
Communication
Dispute resolution
Expressing emotions
The Nomad' Profiler is available in 12 languages

I would like more information
To check that you are not a robot, this form uses reCAPTCHA and is submit to the Google Inc. Privacy Policy and Terms of Service.