The Culture Of Digital Learning Through Crises
Why does the popularity of digital learning vary from one culture to another? What are the success factors? What is the impact of crises?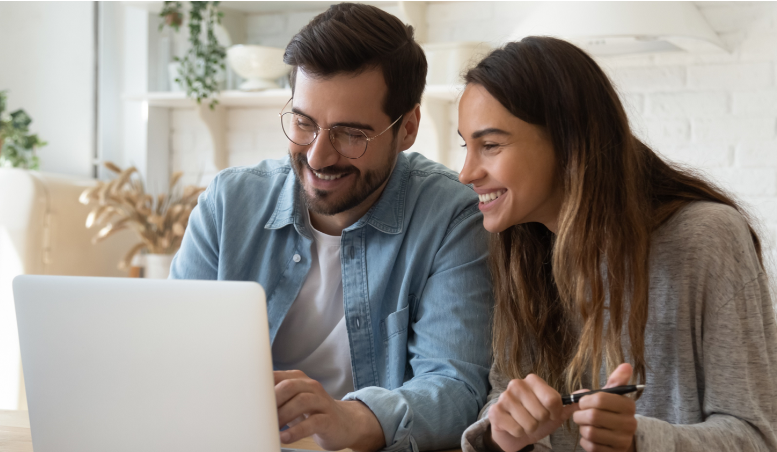 From E-Learning to Digital Learning
Who remembers the Internet bubble?
At the end of the 1990s, it was a time of euphoria. "Young shoots" proliferate: the more money they lose, the more their valuation increases and the more money they raise!
It's a race against time, you have to have the best idea first, it is easy to find means of financing, and we know the rest with the stock market crashed in 2001. There were winners and losers, the birth of Google, Amazon,…
From distance education to E-Learning
The term "E-Learning" was first used in the 1990s, but distance learning existed long before microcomputing and the launch of the Internet. In 1840, Isaac Pitman offered a distance learning course in shorthand. In 1954, a Harvard professor developed a "teaching machine".
In the 1950s and 1960s, teaching by machines experienced a strong evolution. In the early 1990s, schools were created to distribute courses online. In the 2000s, companies began to train their employees with these new techniques.
Adoption of E-Learning across cultures
E-Learning revolutionizes the way people learn, allows a large number of people to access education, solves travel difficulties, promotes time savings, generates savings, etc. So many advantages!
So why is it adopted by some cultures and shunned by others
In the United States, E-Learning has developed rapidly, in companies, universities, …
In France, for example, it arouses contradictory reactions. Users appreciate the time saved, but online courses have mixed success, many start-ups could not always convince users, …
Can the intercultural approach provide us with some answers?
Let's compare the American and French cultural profiles.
1. Applying the rules
This cultural dimension gives us a first insight that the following example illustrates well.

We offered the same Blended-Learning training courses to Americans and French: 100% of Americans followed the instructions given and fully followed the E-Learning modules because it was a step in the program. 40% of the French did not do them because they felt it was not essential, that it was not a priority and that they did not have the time, …
2. Time management
Time management is indeed a determining factor.

In the United States, it is planned and rigorous. If E-Learning is on the agenda, it is done like everything else in it.
In France, the agenda is more flexible, the management of priorities often upsets it, appointments move, meetings and training postponed. We adapt to the circumstances and we always have the impression that we are running behind time.
3. Professional relationships
A third fundamental dimension completes this explanation.

Americans are task-centric while the French are more person-centric. The lack of human contact in online training can be frustrating for Latins.
4. The relationship to studies
On the one hand, they are spoiled. They have benefited from free education and the development of vocational training since the 1971 law.
On the other hand, they keep in mind a restrictive education system that puts more emphasis on what is wrong: "Could do better!"
Access to education in the United States is expensive, earned, and relies on encouragement.
The big turning point with digital learning
Among the obstacles to E-learning, we can add monotony, lack of attractiveness, boredom,… In the beginning, we are content to film experts, we add a quiz, a few hole-in-the-wall exercises and voila!
With Digital Learning, a big change is taking place: we learn while having fun and we have fun while learning! The modules are short, lively, interesting, fun; the videos and activities are varied, the collaborative tools allow you to no longer feel isolated behind your screen. So that changes everything and enthusiasm is increasing considerably in France and elsewhere.
Distance learning through crises
After the 2001 crash, the 2008 crisis forced companies to reduce their costs, limit travel and increase virtual meetings. Akteos is creating new training courses such as "Meeting the challenge of remote teams".
Today the health crisis will develop teleworking, virtual classes, Digital Learning. Schools are closed and platforms are being set up so that all students can continue to work and take courses. Very young, they will therefore be made aware of online courses. New habits will be taken.
Digital Learning will experience an explosion. To adopt it, you have to try it out and guide the user by offering personalized routes that appear on their computer when they open it. He won't even have to make the effort to connect to his company's LMS anymore.
An easily accessible training path, with fun modules online, virtual classes and collaborative tools to share experiences… And all this at your fingertips, effortlessly!
The digital revolution that affects all sectors, and particularly training, will help us get through the coronavirus crisis, develop new skills, and discover opportunities.

And you, how do you see Digital Learning? How is it perceived in your culture? How can it promote learning and the dissemination of education to more people?