Cultural Indicators
Do you work with colleagues, partners, suppliers or customers from a different culture? Do you wish to decode the behaviors of your interlocutors and optimize your intercultural relations?
Akteos offers a Digital Learning module to learn how to observe cultural differences in a professional environment and create synergies.
Learn to use the Nomad' Profiler to decode behaviors online and at your own pace!
Objectives
Identifying cultural gaps
Decoding behaviors
Creating synergies
Developed skills
Being able to implement positive strategies to deal with cultural differences
Program
Observing different cultures at work
Using the Nomad' Profiler
Decoding your contacts
Assessing your knowledge on cultural indicators
An interactive and fun learning experience thanks to various contents and materials

Duration

45 minutes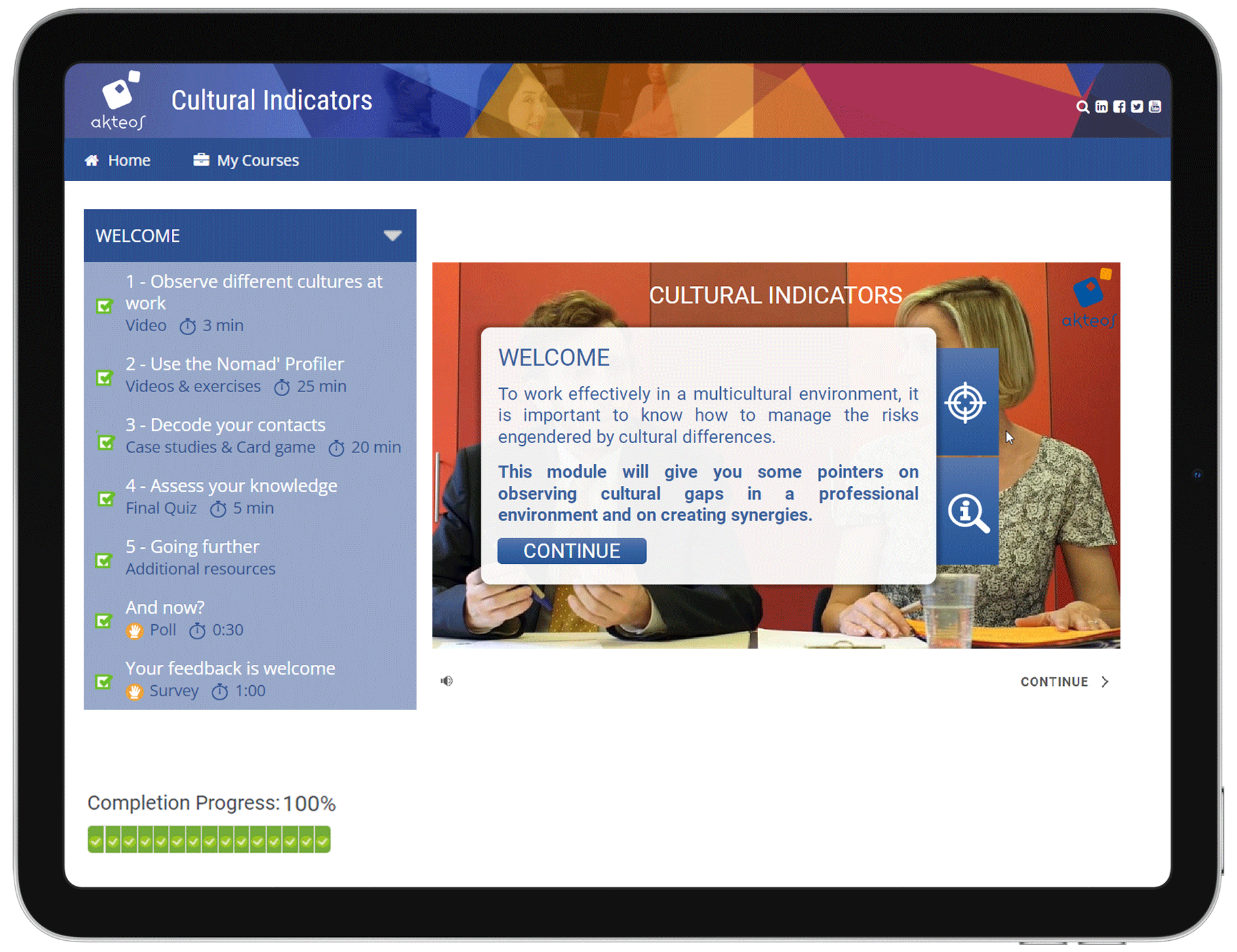 Digital module accessible online at any time
From your company's LMS or online platform
SCORM integration or platform to platform link / SSO.
To learn more about our deployment or integration solutions for your company: contact us!
Contact us
I would like to know more about your Digital Learning modules
To check that you are not a robot, this form uses reCAPTCHA and is submit to the Google Inc. Privacy Policy and Terms of Service.
Our related training courses