Virtual Class
Ideal for international teams working remotely
With the widespread use of remote work and the dispersion of teams, Akteos has developed workshops, training and coaching, 100% remote!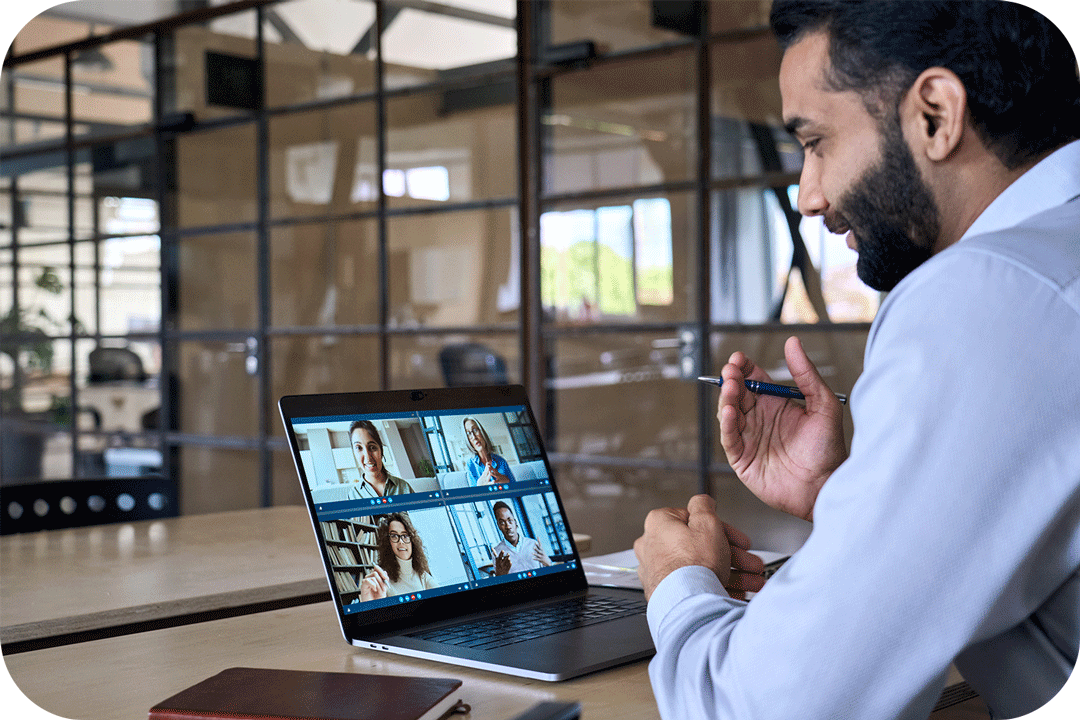 A flexible and efficient format
Synchronous mode
Learners and trainers connect via the Internet and meet in a virtual training room.
Replicates face-to-face conditions to ensure similar quality
Remote participants can interact orally and in writing, share documents and videos.
Strengths of our virtual classes
Technical facility:

Learners guided before and during
Specific objectives

developed in each teaching sequence
Encouraged exchanges and varied interactive activities

to maintain attention
Use of videoconferencing tools on the market
that allow to create a virtual room in which participants can interact
from their computer, tablet or smartphone
in complete security
ZOOM, Cisco Webex, Microsoft Teams or adaptation to your internal tools.