Challenges of remote management
Remotely managing a team spread across several countries, several time zones and several cultures is an increasingly common reality. How to meet such a challenge?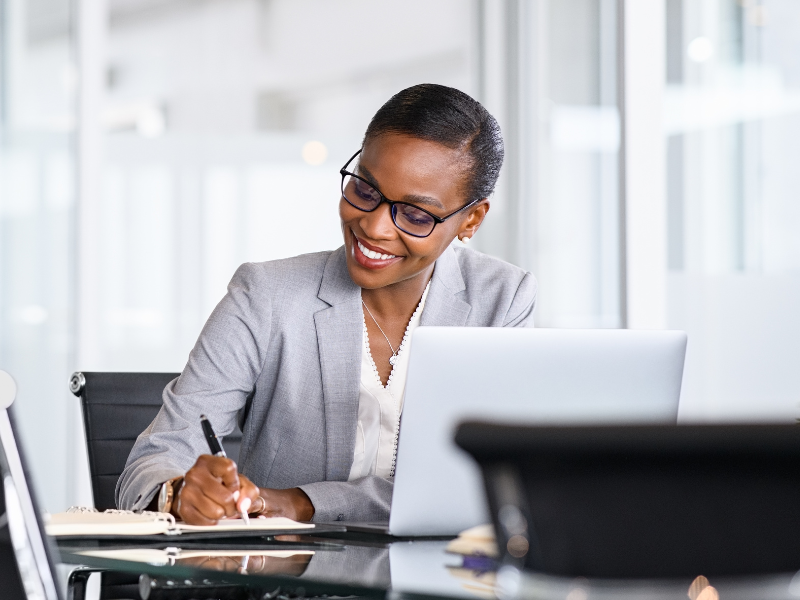 Managing a team spread across several countries, several time zones and several cultures is an increasingly common reality in companies. This requires explicit communication, an understanding of cultural differences and an ability to motivate peopletowards a common goal.
More and more employees are working together in international virtual teams with, for example, the manager in France, the technicians in India and the project managers in Germany and the United States.
We send emails to colleagues located all over the world, we call them, we work with them, often without ever meeting and we confront many difficulties which could have been avoided if there had been preparation and adaptation to this new way of collaborating.
What advantages?
We always talk about the problems arising from remote work, but there are also undeniable advantages if we agree to change our habits, which sometimes means going against our nature or our cultural reflexes.
Remote work promotes flexibility and availability. If you distribute the work among team members located across multiple time zones, you can work on a project 24 hours a day.
It is also a way to save money, particularly on travel costs.
Working with professionals from other cultures is motivating and enriching when you have overcome the barrier of cultural differences; it is an opportunity to share good practices, discover other working methods and open up to new horizons.
What challenges?
Leading virtual teams is a real challenge. Communication is more complicated due to linguistic problems, lack of personal contact and non-verbal signs. The risk of misunderstanding is therefore higher and less "palpable" than in traditional teams, which can generate conflict situations.
Team spirit is more difficult to establish due to the absence of proximity, mutual assistance and moments of conviviality. Employees may be isolated and feel frustrated. It is therefore crucial that they are particularly autonomous and able to draw motivation from within themselves.
People working in virtual teams often report that they struggle because of:
lack of non-verbal communication
lack of team cohesion
the virtual non-existence of social contacts, which does not facilitate the establishment of relationships of trust.
What are the keys to success?
It is necessary to constantly remember that a remote team is not managed like a traditional team and to know that once the principles are established, we tend to return to old habits: "chasing the natural, it returns to the gallop." Coming together around a common goal and creating trust is a prerequisite. But how to do it ?
The manager who travels, takes the time to know each member of his team well and precisely defines the roles of each, puts all the assets on his side. Let's not forget that in certain cultures, relationships are essential and physical presence plays an important role. We must constantly fight against a form of ethnocentrism.
Adapt your management style
You often need to review your management style so that individuals within a remote team work together effectively and with pleasure. We cannot in fact manage a traditional team and a remote team in the same way, and we sometimes have to go against certain cultural reflexes.
In some cultures, managers are expected to exercise direct and close control over their teams; but from a distance, it is impossible.
Conversely, in the Nordic countries and the Netherlands, they behave more like facilitators, an approach that works poorly in virtual teams and risks leading to misunderstandings and errors of interpretation.
Ideally, you should find a happy medium between these two management styles, being both directive and trusting to be able to delegate.
Take care of your communication
Explicit communication is necessary to effectively lead remote teams. The manager must explain things clearly and in detail. Everyone needs to understand what the common goals are, what tasks need to be accomplished, who does what, who needs to be informed, by whom, about what, how often and in what way.
The manager must therefore give extremely clear instructionsto avoid any confusion. But sometimes we don't dare dwell on the details for fear of annoying our interlocutor. In the context of remote work, it's better to say too much than not enough.
Managing cultural differences
In multicultural virtual teams, an additional problem arises: the often very different vision depending on the culture of time, hierarchy, conflict management, communication, etc. When a German project manager set a deadline for his Indian teams to deliver software, did he take into consideration all the elements that could intervene and prevent this deadline from being met?
What works perfectly in one culture may be inappropriate in another. These differences can lead to incomprehension and even exasperation. This is why it is necessary to learn about the culture of the team members and to establish precise rules of the game with them and with their consent. The objective is to facilitate collaboration and to create a sort of common team culture by relying on complementarities and synergies, without focusing on differences.
The main rules to be defined, taking into account cultural differences, concern:
Decision making
The mode of communication
Managing deadlines
Feedback
Failure to comply with these rules must also be specified as well as the possible consequences. Everyone's roles should be described unambiguously because there is no room for uncertainty in remote working. When everyone knows the rules, it is up to the manager to check that they are properly applied.
Organize remote meetings
Regular video conferences are essential for team cohesion, even when collaboration seems to be going well. The manager must emphasize things that work well and seek to generate a positive group spirit. We can also celebrate the group's successes remotely. These meetings should be used to exchange experiences, raise problems or simply discuss together to replace "the coffee machine" which helps create a feeling of belonging and stimulate solid collaboration.
Giving team members the opportunity to get to know each other better, even if they cannot meet in person, will create trust, establish a real team spirit and will be a guarantee of success.