Tailored training
Do you wish to develop your coworkers intercultural skills and support the internationalisation of your teams?
Our tailored training is adapted to your core business, target markets and strategies to create intercultural dynamics.
They are established according to the challenges facing a particular company and the needs of its participants to help them understand their multicultural environment and to succeed internationally.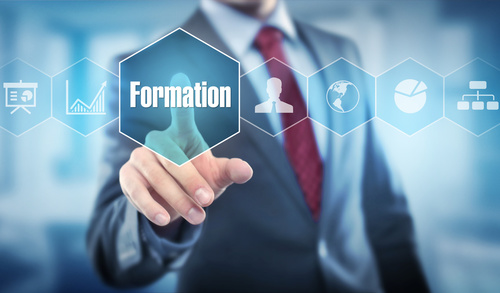 Tailored training courses
All training programmes are adapted to take into account the preparatory meetings and individual questionnaires.
Clients provide the necessary information and details about their organisation and practices to help us prepare and adapt our practical exercices.

This preliminary work enables consultants to ensure their teaching is interspersed with examples taken from and relevant to the professional lives of participants.
They can also adapt the case studies to their particular occupation and organise role-plays simulating situations the participants are likely to encounter out in the field.

An adjusted organization
Training courses are organised for one or several people from the same company. The duration varies according to participants' objectives and availabilities.


Complete devices
Akteos also produces complete solutions including the Expat' Pack which supports expatriates and their families as they integrate a new country.


After an exhaustive analysis of your situation and needs, we can create an adjusted device to complete training through additional services: workshops, team building, coaching, Nomad' Profile, TIP, ...

According to your professional and intercultural issues, we can also create tools adapted to your company, perform specific developments and offer you consultancy.

Finally we recommend you to surprise your trainings with conferences to aware your collaborators to intercultural stakes. You can invite a large number of people, especially managers that are not aware of the impact our training has on their coworkers. This awareness is very beneficial to the company.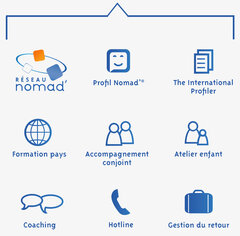 A device that adapts to each.
Children's workshop


Half a day to prepare children or teenagers to their new environment, with tools adapted to their age.
Accompanying spouse




Skills to build or upgrade a professional project or other, helping spouses integrate host countries.