Multicultural Team Building
Do you manage multicultural teams and wish to facilitate the trade within the group and create a team spirit?
Akteos brings together multicultural teams for a Team Building session to iron out any internal problems and to help them work together more effectively.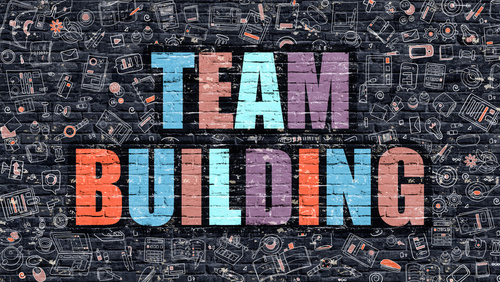 Create team synergy
Based on games and case studies run by consultants, participants tackle sensitive subjects and learn to handle complex situations.
They detect shared values, embrace them, consolidate the bases for their collaboration and identify any "best practices".

Thanks to this « constructive confrontation », a relation based on trust and confidence is built up, making it possible to adopt a common language and processes approved by all.
An example of team building
An active listening ecercise to build up confidence
Team cohesion game
Work focusing on the values of the cultures in question
Cultural Profile comparison
The creation of a joint product (wine, picture, music, etc.)
Debriefing and action plan
Team building session participants are often prepared with trainings on the different cultural profiles attending. Akteos also offers workshops and coaching sessions to develop the skills revealed during team building sessions.
Human Resources Manager, BNP Paribas, Retail bank12.04.2012
"What makes Akteos so different is its approach, which is firmly focused on the individual: on ensuring that the person understands, on his won way of working before examining differences in cultural ...
In my opinion this is the best way to ensure successful intercultural integration. What's more, Akteos offers a wide range of services: assessment, training, intercultural coaching and also flexibility, adaptability and responsiveness vis-a-vis its clients, making Akteos a pragmatic and visionary key player."
Translated from French by Akteos (see the testimony in French)