Consulting
By adopting intercultural approaches at the start of international projects, you can considerably improve the chances of success.
Akteos helps companies fully incorporate intercultural aspects when making strategic choices and can intevene at multiple levels.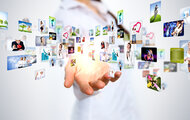 A tailored approach to your project
Our consultancy division in communication and intercultural management supports you in the study, development and implementation of actions and process enabling the diversity of your structures and your teams as a performance tool.
Cultural Audit
Making a diagnosis of intercultural context of your organization
Operational support
Participation in the implementation of your improvement actions in a multicultural environment
Creation of assessment tools of intercultural expertise
Animating seminars
Design of corporate seminars
Organization of conferences
Animating intercultural workshops
Monitoring and studies
Monitoring evolutions in business practices
Carrying specific studies
Capitalization of experiences
Sharing usefull acquires in multicultural environments
Valuing experiences
Implementing good practices
Examples of advisory missions
Establish a training program on an international scale.

Reconcile national cultures with a strong corporate culture

Develop assessment tools of international expertise

Manage international mobility

Capitalize multicultural experiences acquired in business

Use cultural differences as lever development

Bring closer companies with different cultures

Implement a policy of diversity management

Respond to an international call for tender