Intercultural Workshop
Do you want to raise your team's awareness of intercultural perspectives? "Break the ice" at the start of intercultural seminars? Work on specific projects…?
We can set up a workshop in line with your requirements.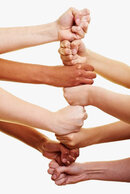 An ideal format for your seminar interventions, kick-off meetings, etc.
Akteos runs short workshops (½ a day) held as part of international seminars, kick-off meetings or induction courses, etc.

They are adapted to the objectives of each company:
Better integrate a multinational company
Awareness of intercultural complexity
Work on a multicultural project
The success of this method is largely due to the high degree of interaction between consultants acting as facilitors and participants.

It makes it possible to fully appreciate the impact of culture on behaviour patterns and to quickly gain a solid understanding of it.
A typical workshop

Simulation and debriefing exercises

Assessment of the impact of culture

Understanding of cultural traits
Analysis of the cultural profile

Preparation of adjustment strategies
Workshops can be combined with other training, team building or coaching sessions . It can also follow a conference.
Kick-off meetings
Integrating newcomers
Business etiquette
Know-how transfer
Intercultural in business
Capitalization of knowledge
Human Resources Manager, European Sales Department, EDF Corporate12.01.2011
"A big thank you for organising and running the kick-off meetings.
I had a great time and so did the participants. The workshop made it possible to break down barriers between the participants and clearly show them that when you're motivated you can understand one another without necessarily speaking the same language: the observers saw how they all managed to understand one another during the game. The participants came to see me of their own accord to tell me how much they enjoyed the workshop. We were delighted!"
Translated from French by Akteos (see the testimony in French)