Paris 2024: Managing cultural diversity, a central challenge of the games
As excitement builds in the run-up to the Paris 2024 Olympic and Paralympic Games, the scale of this event goes far beyond the simple sporting framework.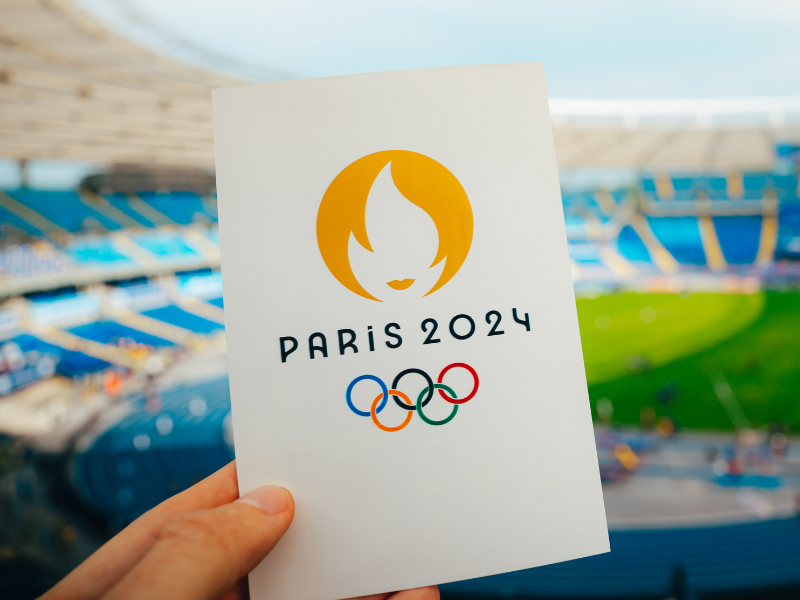 With nearly 15,000 athletes, 20,000 media representatives, 45,000 volunteers and more than 500,000 daily spectators expected from around the world, these Games promise to be a global celebration, but also a major economic catalyst for France! However, skillful management of cultural diversity is essential to take full advantage of this unprecedented opportunity.
A world of opportunities
With a global economic impact estimated at 10.7 billion euros according to the CDES, 150,000 jobs mobilized over 5 years and thousands of markets published, this event is much more than a simple sporting celebration.
Paris 2024 offers massive economic and business opportunities for local and international businesses, and the aim is for them to benefit everyone. According to the organizing committee:
" Paris 2024 and its stakeholders have mobilized strongly in recent years to open up the opportunities for the Games"
Initiatives have also been launched for VSEs/SMEs, social and solidarity economy businesses, people in integration and people with disabilities, in order to make the temporary opportunities of the Games a lasting professional springboard.
The scale of the Paris 2024 Games translates into a diverse range of commercial opportunities: from intellectual services to event services, from communication to logistics, every commercial sector can benefit from this global event.
Intercultural, essential for an unforgettable customer experience
Much more than just sporting competitions, the Olympic and Paralympic Games are also a celebration of global cultural wealth. Each nation brings its history and traditions, creating a unique cultural kaleidoscope.
In this context, the Paris 2024 Games represent not only a great opportunity for French companies, but also a chance to shine on an international scale, as indicated by the first work of a parliamentary information mission, led by deputies Stéphane Peu and Stéphane Mazars.
However, providing a quality welcome to international visitors is not just about smiling and saying a few words in different languages. The key lies in understanding the specific expectations of each client, in adapting their communication and in creating a climate of trust while respecting cultural codes. Cross-cultural training helps develop these crucial skills, anticipate customer needs and ensure memorable, smooth experiences.
Intercultural preparation thus becomes a key asset to satisfy a varied and demanding international clientele. From a warm welcome to understanding subtle differences, every interaction is a chance to create unforgettable experiences and build bridges between cultures.
An issue behind the scenes of the Games
Preparing for cross-cultural interactions is of crucial importance for various sectors involved in the Paris 2024 Games. This task is not limited to the Games organizers but extends to all companies and organizations influencing the international visitor experience.
Among the architects of this experience are key sectors:
The hotel and catering industry, as the first points of contact for many international visitors, must provide a quality welcome taking into account the various dietary customs and service expectations among others.
With nearly 600,000 people to be transported every day, the mobility offer must also adapt to the varied needs of international travelers with multilingual services in particular.
Media and communications organizations also play a crucial role in being culturally aware to ensure respectful and fair media coverage, thereby avoiding cultural stereotypes and missteps.
Investing in intercultural preparation then becomes a guarantee of quality, the promise of offering an exceptional welcome and an opportunity to enrich your brand image on a global scale.
An inspiring model for international events
In an increasingly diverse and interconnected world, the Paris 2024 Games present themselves as an opportunity for companies to improve the quality of their reception of an international clientele and thus give themselves the means to make the most of this global event .
Preparing for cross-cultural interactions is not only a necessity, but also a valuable asset in our globalized era. These Games are not limited to a simple sporting competition; they turn into an inspiring model for other international events.
Understanding and respecting diverse cultures is an essential requirement when planning any event involving participants from varied cultural backgrounds. Support dedicated to intercultural preparation is the key to creating harmonious and inclusive environments that promote the success of such events, while celebrating the richness of cultural diversity.
Sources:
www.paris2024.org/fr/heritage-opportunites-economiques/
www.paris2024.org/fr/des-opportunites-pour-les-entreprises/
Paris 2024_Dossier de Presse Les Jeux recrutent.pdf
www.bred.fr/actualites/quels-sont-les-enjeux-economiques-des-jeux-olympiques-de-paris-2024