The International Profiler - TIP
The International Profiler has been developed by WorldWork to help managers analyse their behaviour when working abroad.

It allows them to assess their intercultural skills and gives them the ability to develop those skills in order to adapt better in a foreign cultural environment.
The 10 skills assessed by the TIP
Openness
Flexibility
Personal Autonomy
Emotional Strength
Perceptiveness
Listening Orientation
Transparency
Cultural knowledge
Influencing
Synergy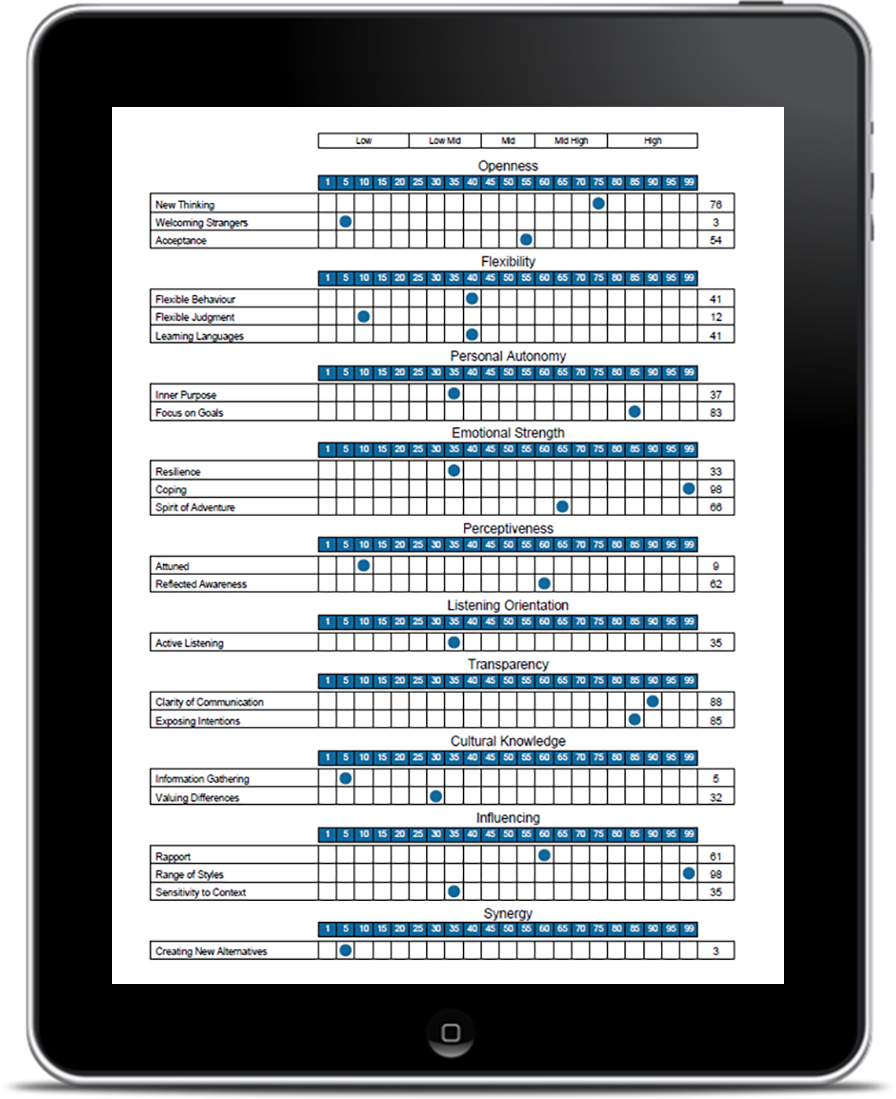 Managers with new international responsabilities :
Members of executive committees
Subsidiary managers
International team managers
Expatriates
Identify how one operates in a cross-cultural context
Learn how to improve one's leadership abroad
Develop intercultural skills to adapt in a new environment
Maintain one' s level of excellence despite cultural differences
Module Description
Questionnaire


20 minutes to answer 35 online questions (available in English, French, German or Italian) and assess the importance each individual gives to each of the 10 skills and 22 key skills identified by the tool.


Report


The results are recorded in a detailed and comprehensive file and serve as a starting point to come up with an action plan.


Debrief


The report is studied by a certified consultant which takes into accout the participants international challenges. The debrief takes place during a structured conversation by phone.


Personal development plan


Guided by consultants, participants are asked to think about areas for improvement and actions to be implemented to develop certain skills. They then develop a personalised plan together.
Intercultural coaching tool
The International Profiler can also be integrated in a complet device, coaching or intercultural training.