The Nomad' On Line
A 100% online module
including Cultural Profile, Country Packs, debriefing and follow-up
Do you want to quickly obtain the basics on a country to better manage intercultural situations?
Nomad' On Line relies on the Nomad' Profiler© and allows you to :
become aware or your cultural preferences ;
compare yourself to country profiles to identify the gaps ;
debrief with a consultant on issues of vigilence ;
receive follow-up by mail;
gain country information ;
develop your international network.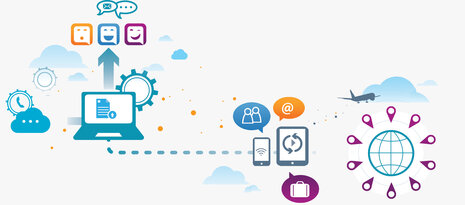 Description of the formula
6 months of free access to Akteos' Nomad' Profiler
Discover your Cultural Profile
Compare it to other cultures
Identify the differences
Check the Country Packs
A 1.30-hour debriefing with your consultant
Interpretation of your Cultural Profile
Focus on 1 country of your choice
Comparison with this country: gaps, similarities, collaboration
Recommendations of attitudes to develop
Anyone working abroad
Expatriates
Global managers
Multicultural team managers
HR international mobility
Why ?
To obtain a reading grid to understand other cultures
to decipher cultural codes
To understand the working habits of other countries
To analyze the differences to adapt your behaviour
To prevent misunderstandings and incomprehension
To develop your intercultural skills