Conferences
Driven by globalization, intercultural communication today concerns more and more people and occupations within companies.
To meet the growing demand to provide information to all staff, Akteos has designed conferences to increase intercultural awareness, focusing on a given geographical zone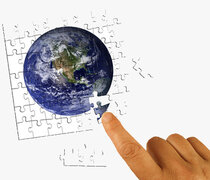 A short format, a targeted international thematic
Akteos conferences are led by renowned speakers and tackle intercultural or geopolitical issues.
These short and well-targeted speeches from renowned conferencers fit easily into managers' busy schedules.
They can also be recommended to company staff or board members.
Some examples of our conferences
Confucius heritage in the modern Chinese world.


French and Americans : the other side of the pond.


Can we expect a miracle in Iran ?


Attempting French-style management in a multicultural world ?


China and Europe: different strategies.


Between the Chinese dragon and the American eagle. Where is Europe heading?


When history is shaped by the news.


Innovate or die? An intercultural assessment of innovation


2013-2033 : The drivers behind global change.
Conferences also allow us to introduce intercultural trainings, preparing participants to explain the merits of this approach and the changes it will bring to their managers.
DSNA Engineer, FRENCH CIVIL AVIATION AUTHORITY16.06.2015
"I wanted to point out the remarkable quality of the conference about "Developing cross-cultural skills".
The speaker was relevant on content and pertinent and engaging on style. Message was clear and instructive. In just 2 hours, many informations have been captured.
Beyond this conference, I particularly find interesting to have organized a global trainings program about international meetings. Last week, I took part to the training "Speak in front of an international audience" and I have not been disappointed. Spend two days to speak exclusively in english was a real posivite point. Once again, congratulations for this training program !"
Testimony collected after the Conference "Developing cross-cultural skills", held by Benjamin Pelletier, Akteos Consultant - March 2015
Translated in french by Akteos (see the testimony in french)
Patricia Croker, Evaluation Studies Manager, L'Oréal Recherhe CAPI16.04.2013
"Well done and thank you to Akteos for this excellent evening.
Personally, I have always admired Jean-Christophe Victor. This evening was an added bonus for us, helping us to achieve a better international understanding with excellent intercultural reflexes thanks to Akteos!"
Following the lecture of Jean-Christophe Victor for the 10th birthday of Akteos on April 2013.Translated from French by Akteos (see the testimony in French)